Stone windrowers, with a simple strong design are suitable for working with all categories of stone (flint, granite, basalt, limestone…), and of all shapes (round, flat…). The equipment can be provided with flat teeth or Y-shaped teeth.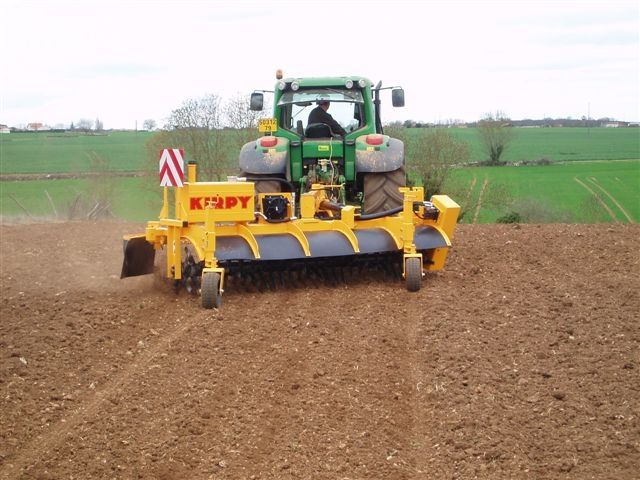 They are used to group stones in lines so that they can then be crushed or picked up.
The 3R version is equipped with a rotor hydraulic drive, which makes possible the easy varying of the rotor speed, dependent on the working conditions and the density of stones on the ground.