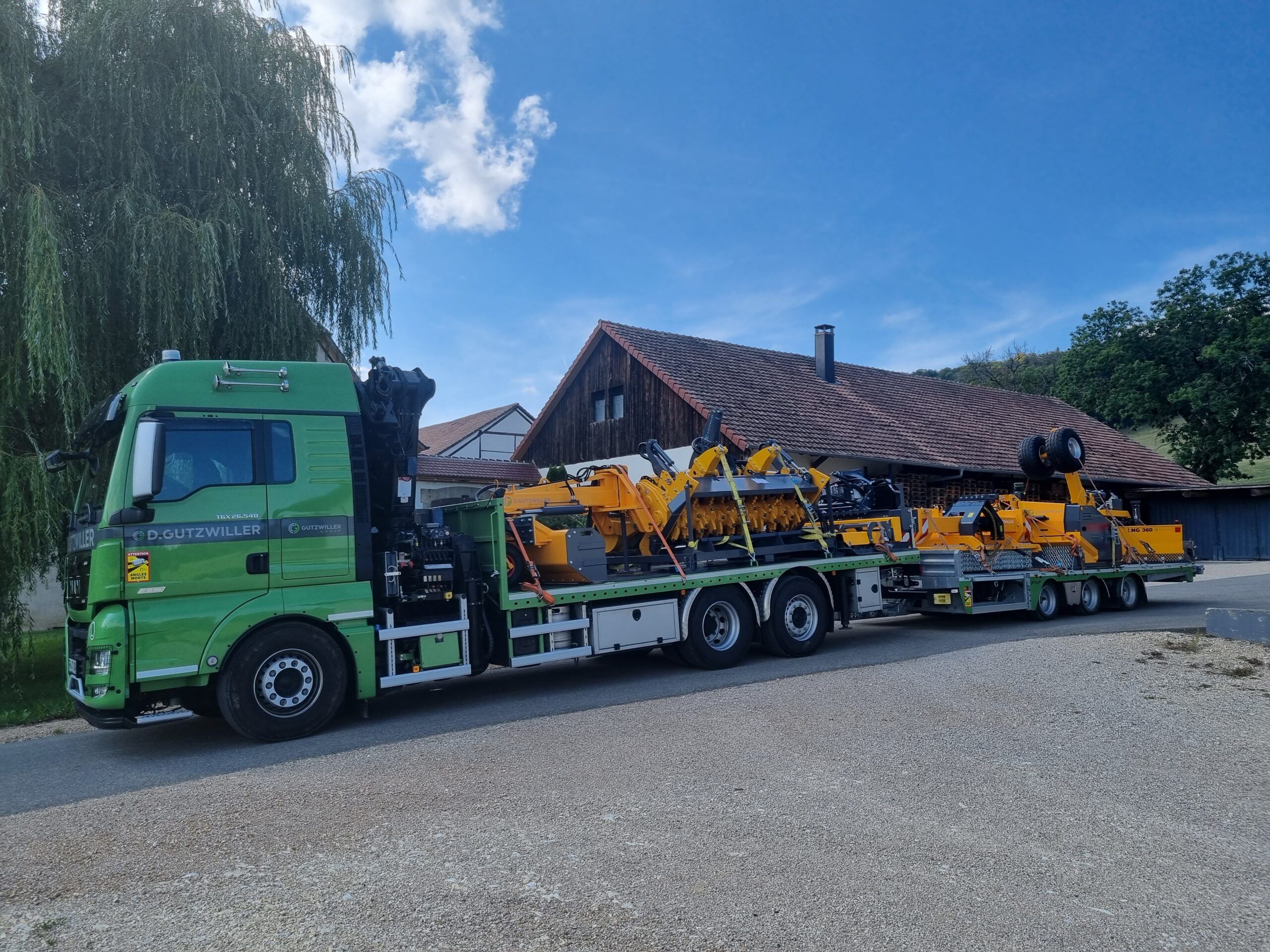 1986 : After spending several years in the sale of agricultural equipment, Daniel Gutzwiller launches the company D.GUTZWILLER, which specializes on the import and export of agricultural and forestry machinery.
1996 : His son, Didier Gutzwiller, joins the company and gives it a new impetus, especially in terms of its focus onpublic works and soil stabilization.
2002 : Catherine Gutzwiller, his daughter, joins the business, supporting the team with the administrative and financial tasks.
2004 : Buy-out of the company Reissl in Germany, subsequently renamed Streumaster by the GUTZWILLER family.
2009 À 2020 : Creation of the family holding company GUTZWILLER GROUP SAS, with the gradual transfer of the management from Daniel to his two children, Didier and Catherine. The GUTZWILLER family develops partnerships, focuses on specific markets and acquires businesses.
In September 2019, Didier dies in an accident, followed by Daniel, who dies after long illness in December 2020.
2021 : Catherine continues the family heritage by managing the company, which employs some fifteen people at the historical location of Lucelle in the region Haut-Rhin.
Listening: We are a professional team that listens to our customers in order to provide them with high-quality products which are adapted to their requirements.
Proximity: Our fleet of trucks and our drivers/technicians allow us to provide you with a professional service for both demonstrations and deliveries.
Quality: Our experienced technicians, who receive regular training in the latest technologies, provide instructions on the commissioning and the use of our machines.
Commitment: We take pride in our after-sales service, in having a consistent stock of spare parts to ensure a daily service, and in responding to our customers' requirements as quickly as possible.
Flexibility: The size of our family business enables us to be responsive, available and attentive to our customers' requirements.
Sustainable development: We are committed to a longterm outlook which integrates the constraints regarding the environment and the functionality of our products.
We want to continue developing our products in the fields of precision grading, road compaction, road repair, soil stabilization, stone removal and forestry mulching equipment.
All our products make the most of the versatility and reversibility of the tractors which are used as the tool carriers in an exceptionally wide range of working areas.
We are able to draw on many years of experience, solid partnerships and strong family values.
The satisfaction of our customers will always be at the center of our actions and decisions.