The LRG series of width 2.75 m are machines used for smoothing and adjusting of materials, guided by a laser system. LRG graders have a sober and robust design; the blade body is of monobloc type. This manufacturing principle ensure stiffness and hence accurate and efficient grading work.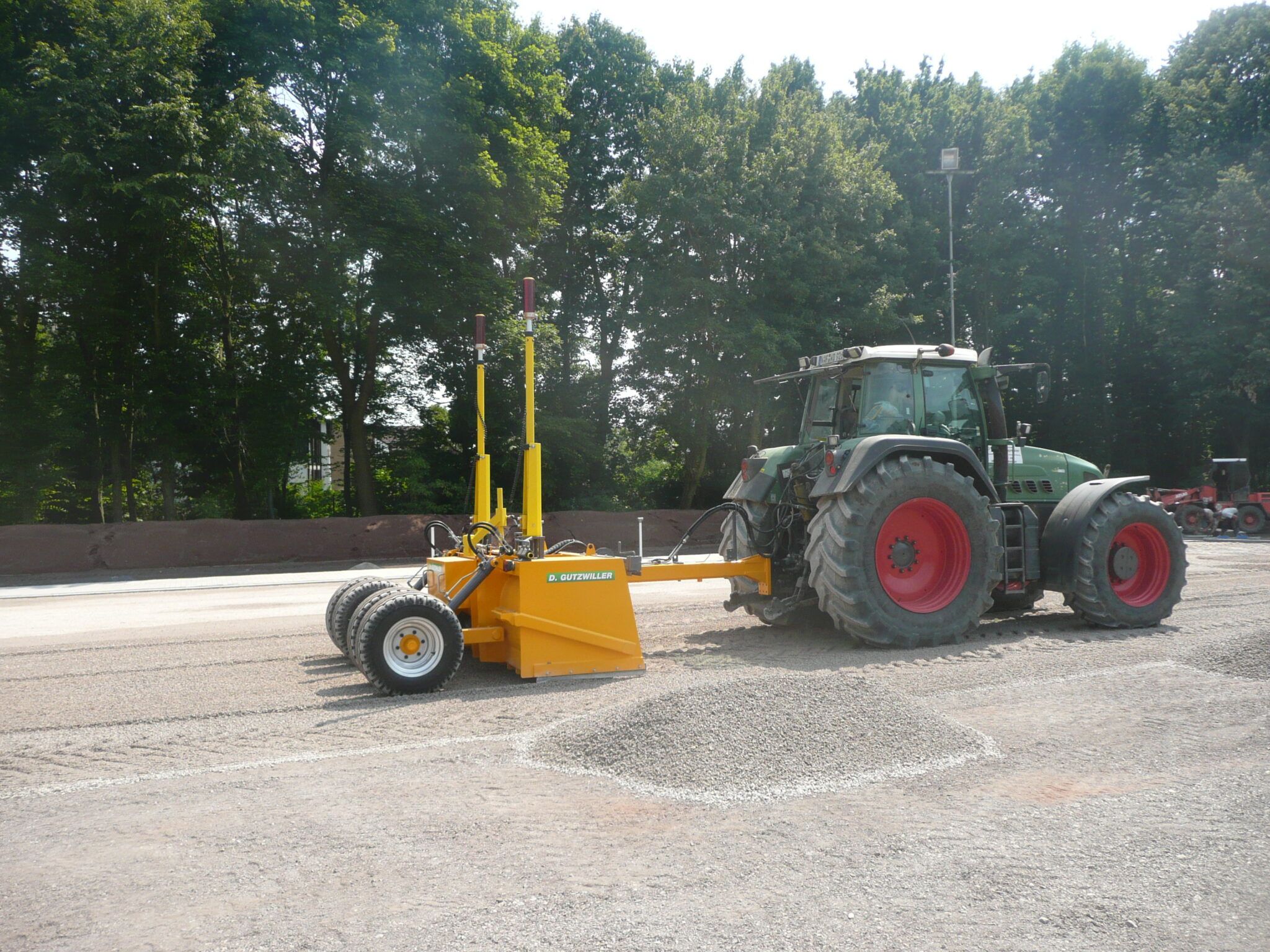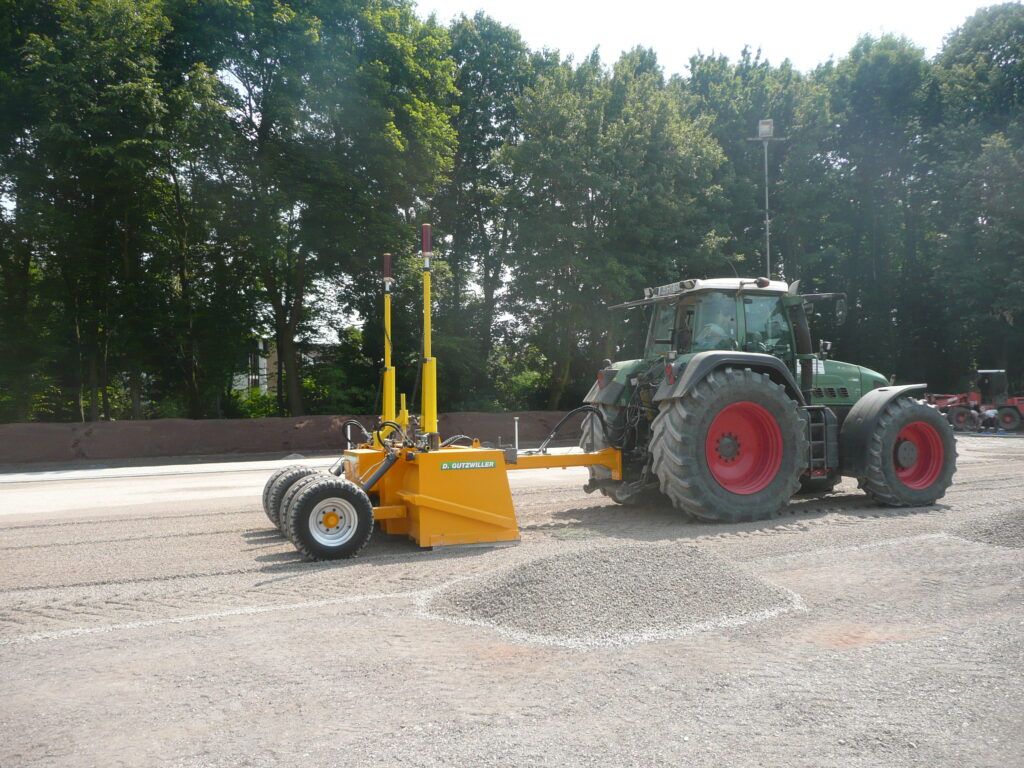 This grading blade range represents the most suitable tool for creation of all types of platform, from the smallest to the largest, and offers numerous possible applications in the construction and public works sectors:
Road works.
Car parks.
Industrial buildings.
Areas after soil stabilisation.
Sports grounds.
Preparation of agricultural land (surfacing, smoothing…)
The hydraulic system instantaneously and reliably translates the position correction information provided by the laser system used to control and manage the machine.
The lifting solenoid valves can be controlled either in manual operating mode by the operator using manipulators, or actuated by the laser or GPS system in automatic mode.
The machine's hydraulic lifting system is intended to be commanded by 2 laser receivers installed on the blade (elevation control and continuous plate correction).
With a G35LC system, the blade can function without a laser reference, with the help of an angular sensor and an ultrasonic feeler during creation of a transverse bank or slope using a kerb or wire as a reference.
The machine control and management systems in 2D G15LC and G35LC are perfectly adapted to the front-end grader for earthmoving, excavation and filling work right down to fine adjustment.
The upgrading to a 3D or GPS guidance system is likewise possible using a G35LC system.