Made with high quality steels and high quality components, BP and BPR crushers are perfect for stone crushing. BP and BPR crushers operate by percussion, using mobile hammers (made from tempered or carbon steel) rotating about an axle of treated steel. They are fixed on a rotor that turns in the opposite direction to the direction of travel of the tractor. The lifted stones are crushed against the anvil.
BP and BPR: Simplicity and performances
The BP range, mainly for agricultural use is highly adaptable (entry from 0.65 to 1.85m).
The BPR range has a reinforced design relative to the BP, for more intense applications.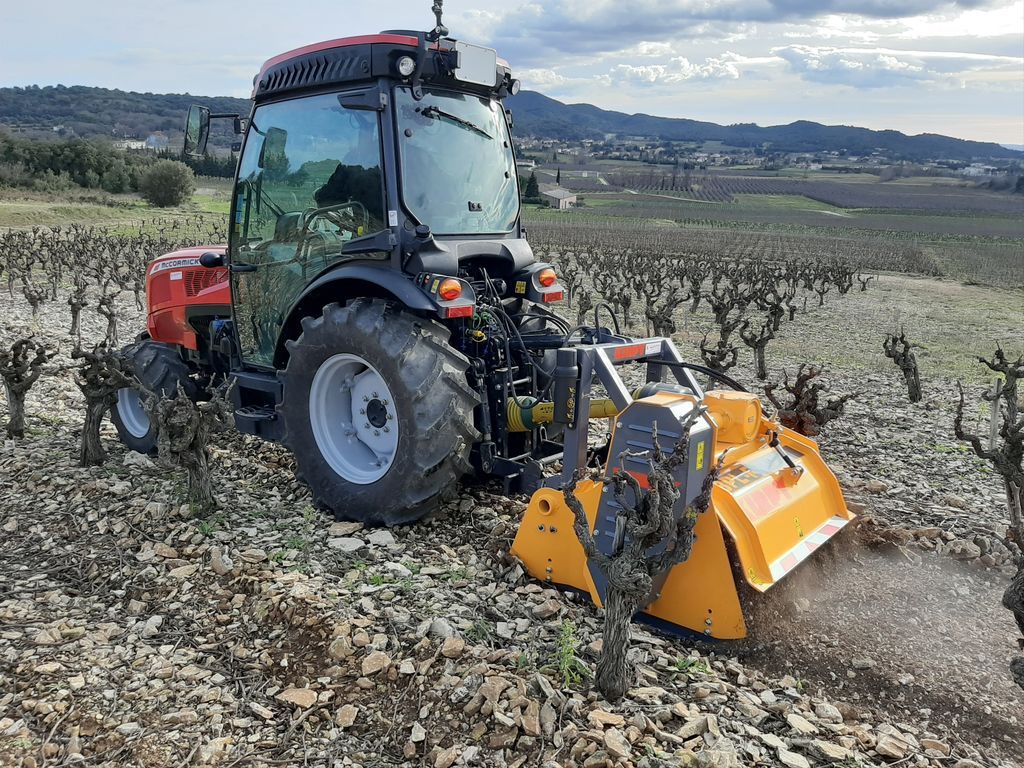 Characteristics common to the BR and BPR models:
A front opening of 35 cm, protected by a double row of chains, thus preventing the ejection of any stones.
A large diameter reinforced rotor providing a high output, high impact force, and a working depth of 12 to 20 cm.
Transmission of the movement to the rotor by v-belts ensuring protection and ease of use.
A rear door facilitates access to the rotor and hammers.
Extremely fast replacement of the hammers.
Characteristics specific to the BPR:
Bevel gearbox with series free wheel.
Rear hydraulic door.
Rotor double drive.
Automatic tensioning of the belts.
Heavy duty framework.
Interchangeable crushing anvil.
This set makes the BPR a quality professional tool with a minimum operating cost.