The MJ is designed for a working width of 1.40 to 2.30 m (depending on the model). It is equipped with single or double transmission via a double chain, dependent on the tractor power and a rear roller.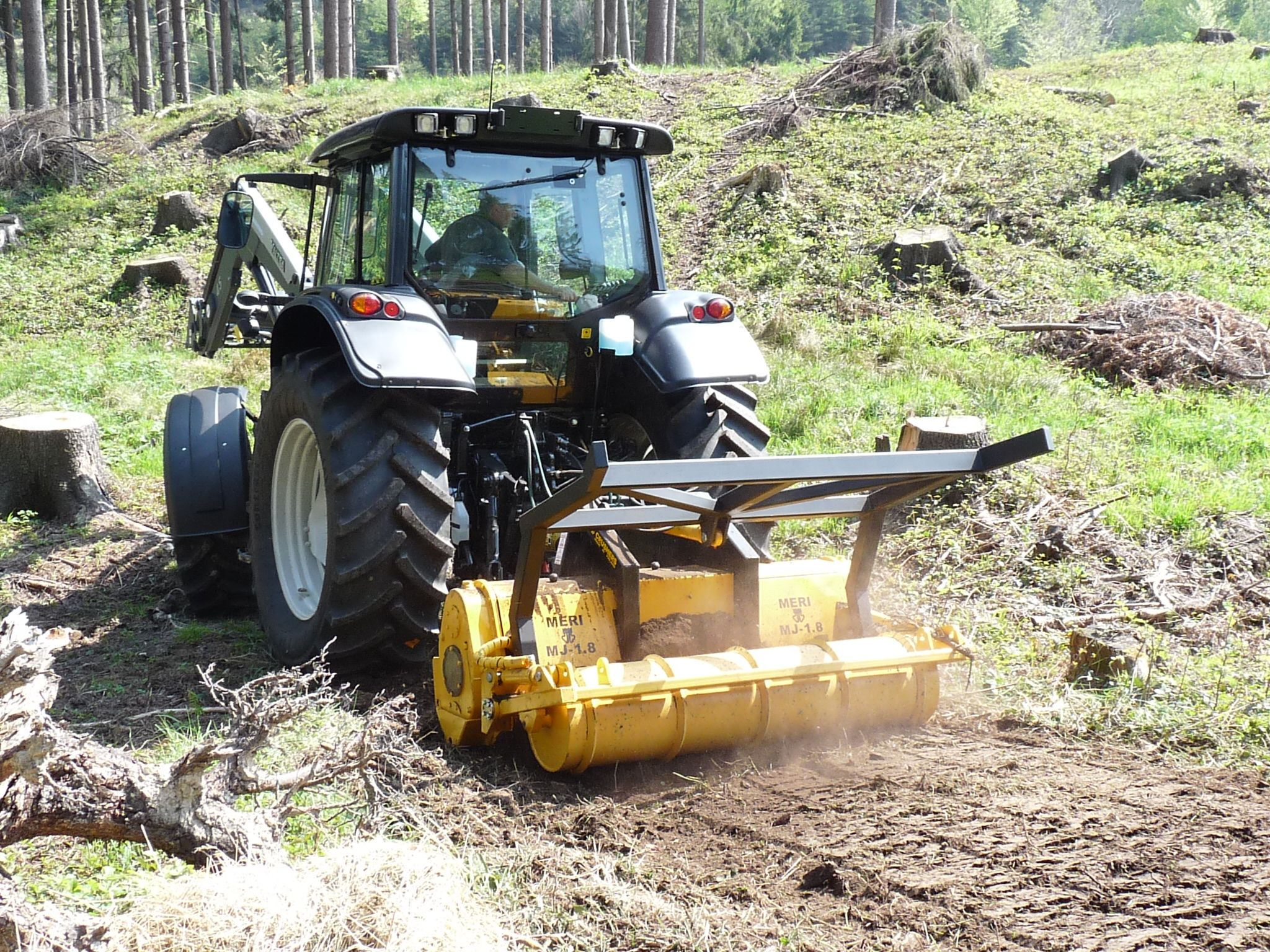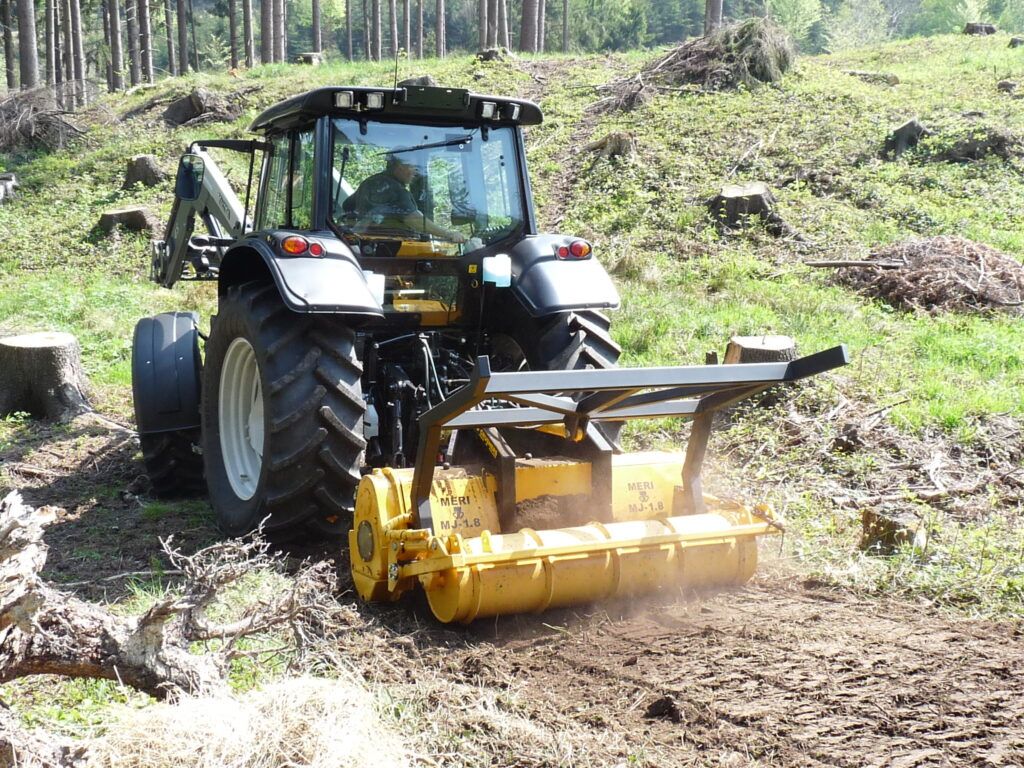 Shredding of stumps and plant material (branches, remnants of felled trees, green waste, etc.);
Preparation of ground for replanting;
Creation of firebreaks;
Maintenance and cleaning under electrical cables;
Maintenance of country- and forest paths…
The 1.40 m machines are ideal for micro-tractors. The 1.80 to 2.30 m machine are right for tractor to 150 HP.