The MeriCrusher forestry crushers made by D. Gutzwiller are designed for highperformance crushing in a range of environments. They are suitable for clearing activities in forestry or agriculture, or for clearing a passage in any usage conditions.
This device, aimed at professionals, offers exceptional performances, whether you want to break up stumps in a forest or clear fields or ground prior to construction.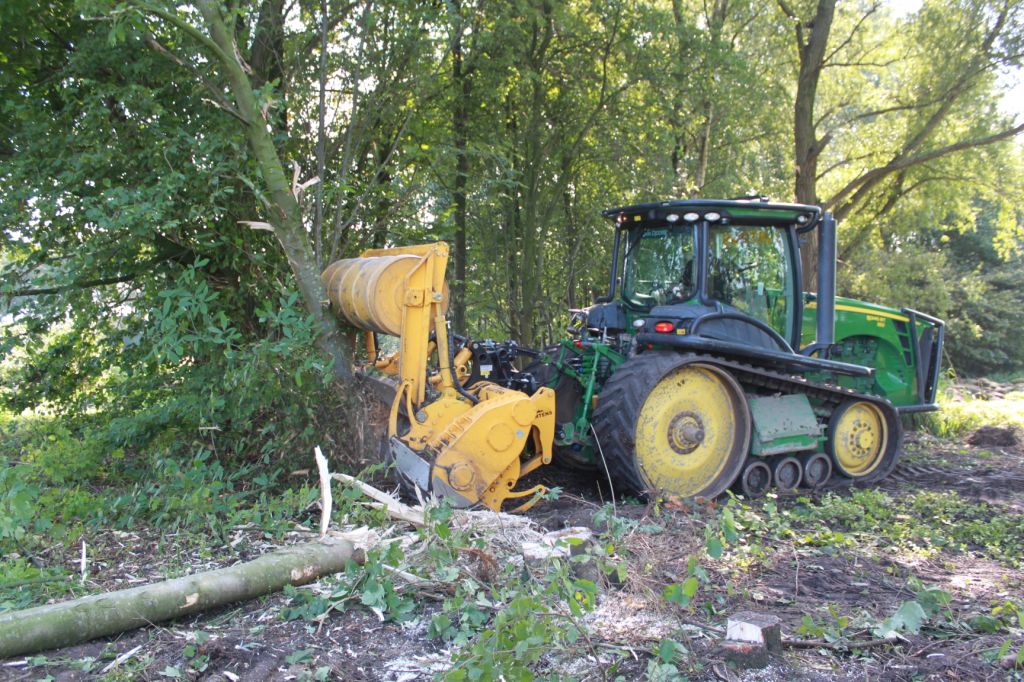 Frame articulated around the transmission line, which can be used to carry out different kinds of work, and enables users to adjust the working depth without regulating the height of the three-point attachment unit.
High-performance, secure drivechain: The transmission is equipped with a pressure-actuated torque limiter (POC-type) and a skid control system.
Designed to withstand high-power operation, suited for agricultural tractors and specialised for high capacity.
Continuously adjustable refining grill for excellent quality of milling (patented grill).
A TOP-OF-THE RANGE SHREDDER FOR FANTASTIC CAPACITY
The forestry crushers we offer have made a name for themselves, becoming very widely used the world over in the land-clearing market. The MJF-240 benefits from all of the company's savoir-faire and the latest advances in the domain of shredding, serving entrepreneurs' most advanced requirements.
MJF-240 STX *: Single training
MJF-240 DTX  **: Double training