2.40 m wide LOG series machines are guided by a laser system. The construction of LOG graders is simple and rugged, with a single-piece blade body. That manufacturing principle ensures rigidity and accuracy for grading work.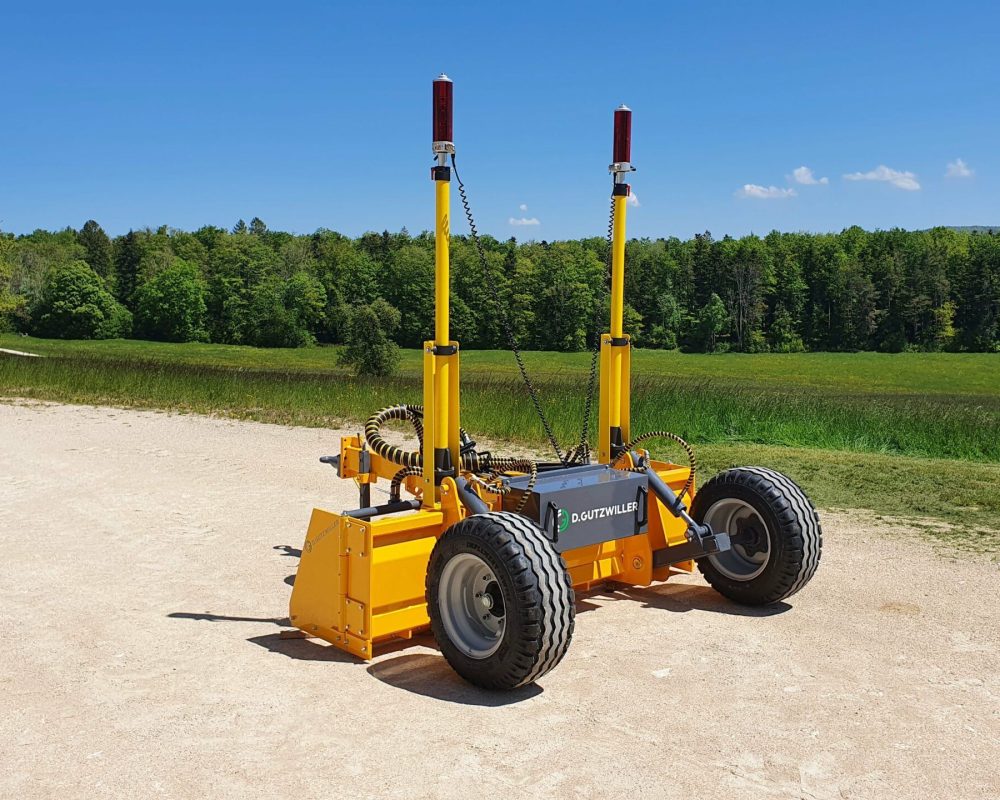 Due to its small size, the LOG is ideal for small and medium-sized tractors working in narrow and crowded sites requiring precise grading:
Road works.
Car parks.
Sports pitches.
Farmland preparation (surfacing, levelling, etc.).
The hydraulic circuit immediately and accurately translates the position correction information provided by the machine control and management laser system.
The lifting solenoid valves may be controlled either by the operator using manipulators in manual mode, or by the laser or GPS system in automatic mode.
The hydraulic lifting circuit of the machine is designed to be controlled by 1 or 2 laser receivers installed on the blade (height control and continuous balance correction if a second receiver is fitted).
With a G35LC system, the blade can operate without a laser reference, using an angular sensor and an ultrasonic feeler, while making a cross slope with a curb or a wire as a reference.
The 2D G15LC or G35LC machine control and management systems adapt perfectly to the LOG blade, for cutting and filling work, right down to fine grading (depending on the system).
Extension to a 3D or GPS guidance system is also possible, with a G35LC system.