The front-end grader represents the highest performance accessory for smoothing and adjusting of materials, guided by a laser or GPS system.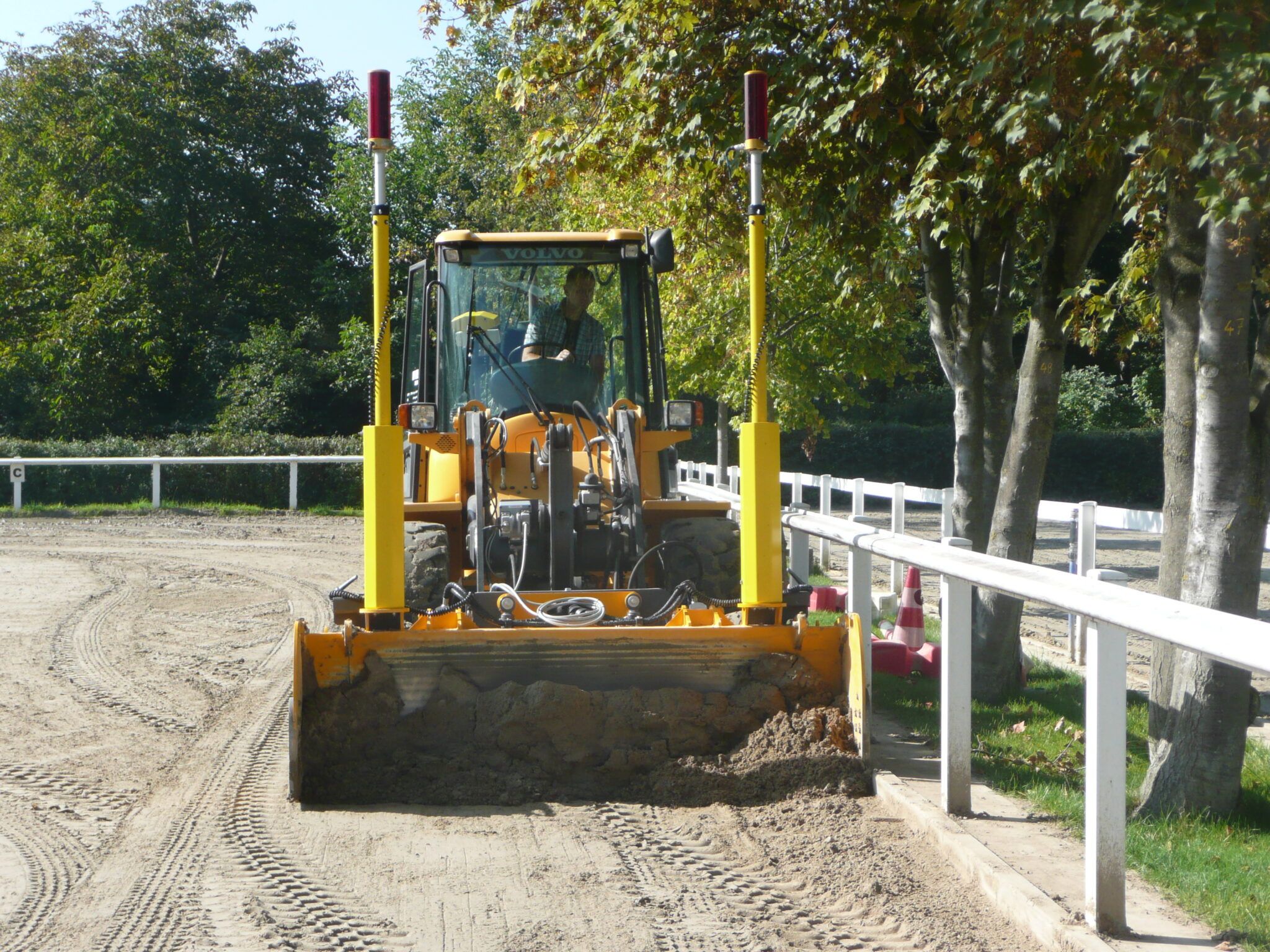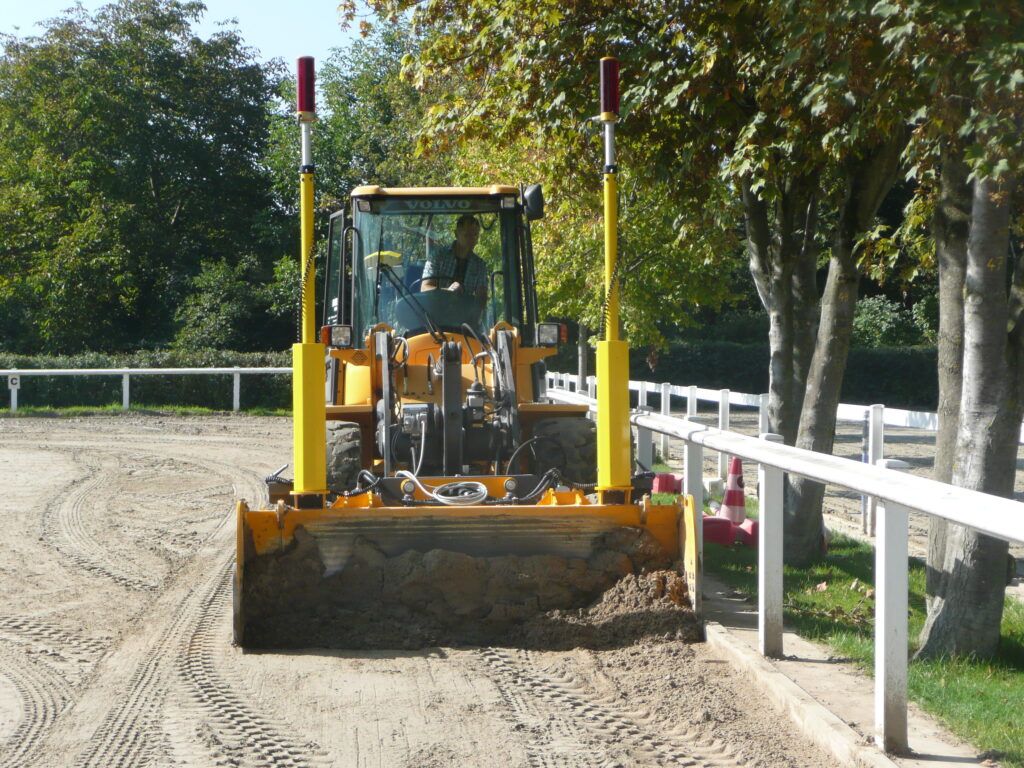 The frontal grader is ideally suited to creation of all platform types, from the smallest to the largest and offers numerous¬ application possibilities in the construction trades: for adjustment of form bottoms, in public works for all material adjustments, amongst road network specialists for the creation of new platforms / repair of existing platforms, in green spaces for the creation and conditioning of sports grounds, creation of paths, tracks, etc.
The 2 m grading blade is completely independent of the propelling machine. Since it is supported on its own 2 wheels, it is not subject to any impact or stress from the propelling machine. This special kinematic arrangement makes the adjusting blade very stable and allows working at high speeds, ensuring optimum productivity.
Thanks to its compact and very robust structure, the front-end grader may work directly without any material pre-adjustment settings. The large lateral webs enable storing of materials during homogeneous material adjustments in fine layers. These webs are detachable so that if necessary material can escape laterally.
The lifting solenoid valves are controlled either in manual mode by the operator using manipulators, or by the laser or GPS system in automatic mode.
The machine's hydraulic lifting system is intended to be commanded by 2 laser receivers installed on the blade (elevation control and continuous plate correction).
With a G35LC system, the blade can function without a laser reference, with the help of an angular sensor and an ultrasonic feeler during creation of a transverse bank or slope using a kerb or wire as a reference.
The machine control and management systems in 2D G15LC and G35LC are perfectly adapted to the front-end grader for earthmoving, excavation and filling work right down to fine adjustment.
The upgrading to a 3D or GPS guidance system is likewise possible using a G35LC system.